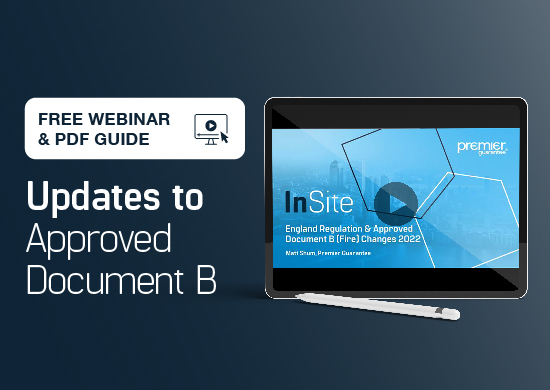 Building regulations are changing.
Are you ready?
On 1 June 2022, the government introduced a package of improvements to further strengthen and clarify building regulations and fire safety guidance as part of wider reforms to building safety.

Included in these are updates to Approved Document B which introduces new rules for external walls and balconies for new blocks of flats between 11 metres and 18 metres in height.

The amendments will come into force on 1st December 2022 with a transition period of six months.
Access our free webinar and PDF guide
Learn more about the changes to Approved Doc B in this pre-recorded webinar brought to you by our regulation specialist, Matt Shum. In this webinar we will cover:
Changes in detail including ban on combustible materials, external walls on buildings and facilities for the fire service.
General overview of document changes.
Transitional provisions and when they come into force.